This is an article from the British newspaper,
The Observer
. Kenneth Tindall is a soloist with the
Northern Ballet Theatre
.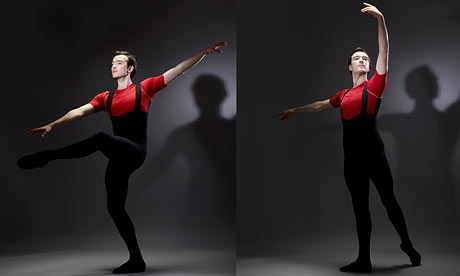 A choice quotation:
"The first time you lift a girl above your head, you feel like the Incredible Hulk. Although, the first time, I also thought I was going to faint. Your body isn't used to exerting all that force in one go."
Read the full article
here
.