This article is not strictly news - and not strictly ballet - but interesting nevertheless.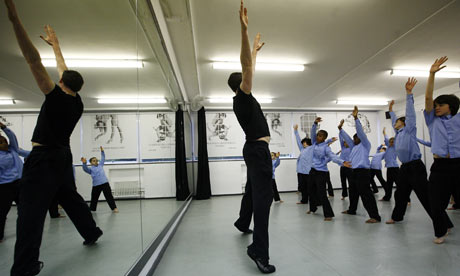 Just over a year ago, the Guardian newspaper in the UK reported a "huge rise in boys taking dance lessons". Dance has become the second most popular activity in UK schools, beaten only by football - and a third of all pupils taking dance are boys.
Certainly, this statistic covers all kinds of dance - from ballroom to hip-hop - but it is reassuring, isn't it?
Click here
to read the article.